An award-winning actor, writer, and director, Marilee Talkington obtained her M.F.A in Acting from A.C.T. (American Conservatory Theatre). Working in theatre for over 2 decades, she made her breakthrough on TV with the 350th-anniversary episode of NCIS playing the role of Annie Barth.
Talkington subsequently featured in three more notable series – New Amsterdam (2019), In the Dark (2019), and Law & Order: Special Victims Unit (2019).
Marilee Talkington's blindness does not faze her from smashing it on screen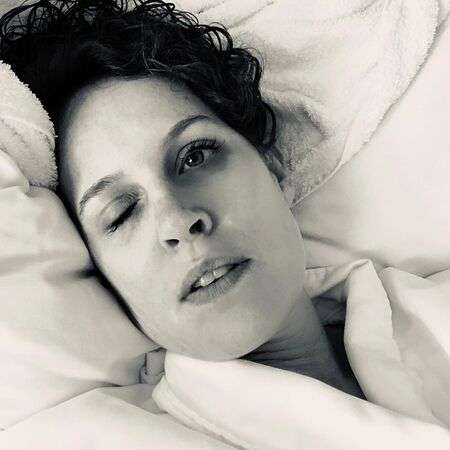 Marilee Talkington remains unfazed despite her blindness.
Source: Marilee Talkington Instagram
Marilee Talkington, a legally blind actress, known for her uncanny transformational ability is undisputably sensational when it comes to acting. Her deep emotionally nuanced approach to each character is admired by fans all around the globe.
During an interview in 2018, Marilee said,
When the world doesn't have a vision for you, you must create a vision for yourself.
As an activist and advocate for Performers with Disabilities for over two decades, Talkington serves as an inspirational figure for disabled people around the world.
The actress is starring in one of the most anticipated series 'See'
Marilee Talkington is portraying Souter Box in See, one of the most anticipated TV series of 2019. She appears in four episodes out of the total 10 in the first season.
Since the plot revolves around blind characters, it seemed inevitable that the show would hire some real-life blind people. Nothing would be better than recruiting someone who is actually talented despite their disability. The series definitely hit the jackpot in this regard since Marilee fits the bill both ways.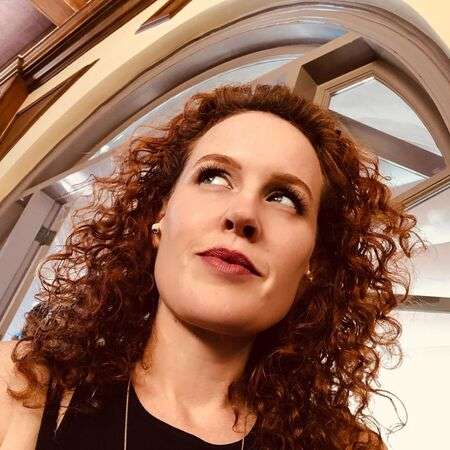 Marilee Talkington plays the role of Souter Box in 'See'.
Source: Talkington Instagram
Meanwhile, See tells the story of the dystopian future where humans have lost the ability of sight. Society somehow finds a way to redevelop their community and live together. The harmony, however, is disrupted when a set of twins are born, bringing chaos and disorder to their world due to the potential threat the kids carry.
Marilee Talkington exchanged vows with her husband Andre Meisel
The actress is married to her husband Andrew Meisel.
Source: Marilee Insta
Marilee Talkington met Andre Meisel for the very first time while she was serving as an actress. The couple seemed to fall for each other in an instant, and the wedding was soon in order. Subsequently, Marilee and Andre got married on 31st March 2012.
During their initial meetings, the lovebirds connected over their mutual love for science and fiction. Moreover, following their relationship which turned the duo into official husband and wife, Andre would cook her meals and read her stories while Marilee was occupied writing screenplays and stage scripts.
Marilee Talkington and Andre Meisel are supportive of each other.
Source: Talkington Instagram
It always takes two to make a relationship work. There's going to be lots of compromises and sacrifices along the way. It's certainly commendable how Marilee's partner makes an effort to help his spouse in every way he can to flourish her career.
Check out celebsindepth.com for more intriguing biographies.