Archie Madekwe is an actor who attended the prestigious Brit School from the age of 14. He is best known for playing Simon in Midsommar (2019), Courfeyrac in Les Misérables (2019), and Jackson Bailey in Hang Ups (2018).
Archie Madekwe stars in Apple Drama Series 'See'
Archie Madekwe is a series regular in Apple's original drama series titled See directed by Francis Lawrence and created by Steven Knight. He portrays the character of Kofun.
The show is described as an epic story set 600 years into the future where people have lost the ability to see. The society eventually rebuilds and adapts to the changes like it always does, until a set of twins are born with eyesight. This creates all sorts of chaos amongst people as their world turns upside down.
Madekwe played the male lead in Max Minghella's directorial debut 'Teen Spirit'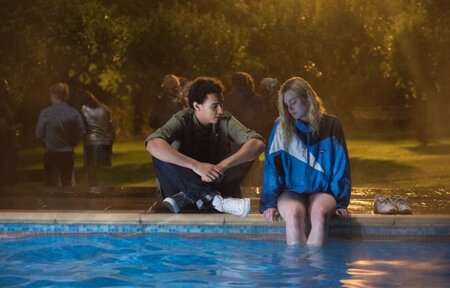 Archie Madekwe (Luke) with Elle Fanning (Violet Valenski) in Teen Spirit.
Source: Giffoni Film Festival
The coming-of-age story set on the Isle of Wight, Teen Spirit (2018), is a directorial debut for Max Minghella. It stars LAMDA graduate Archie Madekwe alongside Elle Fanning's would-be singer.
Watch: TEEN SPIRIT | Official Trailer
Previously, Madekwe featured on stage as Billy alongside Damian Lewis, Sophie Okonedo and Jason Hughes in Edward Albee's The Goat, Or Who Is Sylvia? at the Theatre Royal Haymarket. Speaking of The Goat, Madekwe gushed, "I really started at the top."
The actor continued, "I learned more doing that job than anything else I've ever done. Nothing can really teach you about doing a show every day for three months in front of 900 people. You just have to teach yourself to make it exciting, and to make it fresh and still have energy."
Archie feels lucky to be offered his roles as a mixed-race actor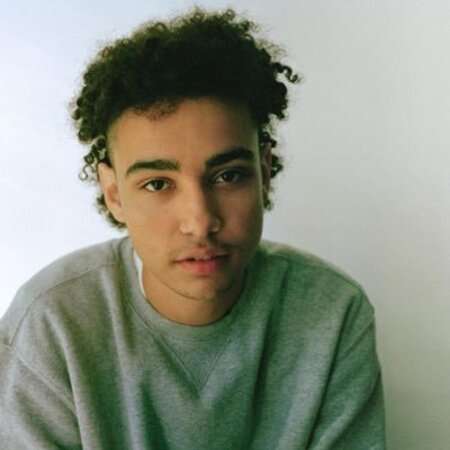 Archie Madekwe feels fortunate to land top tier roles.
Source: Twitter
Archie Madekwe is completely aware of the kind of the parts he's getting offered as a mixed-race actor, and he feels fortunate for it. The actor explains,
Riz Ahmed talks about how, for a BAME actor, there are stages one, two and three of the kind of roles you play.
Madekwe adds, more often than not, you begin with a stereotype one, before landing roles straying away from the stereotype. Finally, you get to star in the ones where it doesn't matter. "I've been lucky that all of my roles have been in that bracket at stage three."
Madekwe was always eager to star in high profile TV series
Archie believes the current TV viewing is exciting for the fans.
Source: Famed Star
Speaking in an interview back in 2017, the actor stated the current TV is extremely exciting.
Some characters have an incredible arc and a journey you get to follow through the entire series.
The actor revealed he would love to have a character of his own who he could perform detailed work on. Fast forward 2 years, it looks like he finally got his wish as he's starring in one of the biggest TV series of 2019, See.
'See' could be Archie's biggest role to date.
Source: Curtis Brown
Archie who is repped by UTA and Curtis Brown, further revealed there's one particular director he'd love to work for. It's none other than Steve McQueen who he calls an "absolute genius". The actor claimed Steve's character work is brilliant while his films are exquisite.
Visit Celebs In-depth for more interesting content about your favorite celebrities.